6 Cat Products You Need to Be Buying from Amazon
Amazon has a variety of cat products to offer, it is one of the most trusted retailers in the world, it takes great pains to safeguard your personal information and make sure you receive exactly what you paid for. In addition, ordering is a fast and easy process.
Their customer service is efficient, friendly and quick to resolve any issues that may arise. Amazon typically posts the most complete and accurate product descriptions that you're likely to find anywhere on the Internet, making it easy to fully evaluate an item before you buy it.
If you spend most of your time at work (or housework),  so that you don't find enough time to buy your cat supplies: Amazon is to the rescue, because you can spend less time on the internet and have more time with your cat, Amazon has many options to offer.
Amazon for cat products has the option where you can 'subscribe and save'. This means you get a discounted, fixed-rate price for any product you purchase. And buying on amazon saves time, thus, it allows you to spend more time playing with your cat, and if you want to make your life easier, here are the 6 Cat products that you need to buy on Amazon :
CAT LITTER
A litter box, sometimes called a sandbox, litter tray, cat pan, or litter pan, is an indoor feces and urine collection box for cats.
Start to buy cat litter for your feline friend on amazon. If you buy this product on Amazon you will get the cat litter sent to your house every two months, and it comes in packs of two,  compared to the grocery store the price is more expensive.




Following are some cat litter products on amazon
Tidy Cats
A clumping cat litter and instant action multi-cat Litter, A natural clay product with the deodorizing system. It is designed to trap odors from the start, and the odor-neutralizing power protects against ammonia, urine and feces smells and guarantees an all-in-one odor control.
It's moisture-activated to trap odors on contact. A strong clump stays together for easy scooping,  with a low dust cat litter formula for an easy pour. In addition, it is guaranteed 10-day odor control when used as directed. It helps lock away odors for a clean, fresh-smelling home so that you can feel confident inviting over friends and family.
Arm & Hammer Clump & Seal Platinum
Clumping cat litter with fresh odor shield scented litter with the power of Febreze. It contains carbon to inhibit bacterial odor for up to 10 days and tight clumping clay for easy litter box maintenance.  A paw activated fragrance is released every time your cat uses the litter box, providing odor control as needed without overpowering.
WET CAT FOOD
Wet cat food comes in canned, sometimes pre-measured portions that cats love. It has added very little preservative and 100 percent complete and balanced nutrition. With essential vitamins and minerals to support the pet's overall health.
This mouthwatering 'fancy feast gravy lovers' cat food can, that has rich gravy in every serving,  will surely make your pet lick their dish clean. An assortment of flavors makes it easy to keep your cat's curiosity piqued at mealtime.
Gourmet wet cat food lets you feel confident about the quality of the food you put into your cat's dish, With Chicken, turkey, and beef that give this collection the savory taste that cats crave.
DRY CAT FOOD
Dry cat food is popular among many cat owners because it's very convenient. It comes in a larger bag because its moisture content is less than 20 percent, it has a longer shelf life, even after opening. This makes it more cost-effective. It is in fact very convenient because of free-choice feeding that means leaving dry food out in a bowl all the time. This method allows cats to eat whenever they get hungry.  
A healthy weight indoor cat food,  It provides the taste your cat loves and the nutrition she needs. Each recipe contains wholesome ingredients, including real poultry, and added vitamins and minerals. A balance of protein, carbohydrates, fatty acids, and essential vitamins and minerals that offer a variety of formulas, including a gentle recipe for a sensitive stomach.
Toys
Buy some toys that your pet likes;  It is well-known that cats like texture toys around the size of their natural prey. Although many cats love squeaky toys, some cats are startled by them,  so introduce them carefully.
On the other hand, cats can become bored with the same toys, so be sure to swap the toys every few days to keep your cat interested. Interactive play can improve your cat's overall wellness & happiness.
A 'cat dancer' interactive cat toy is an irresistible lure for the cat,  it is great fun for cat lovers.
The interactive cat toy with an electronic rotating feather.  A Unique stimulating cat toy that simulates prey popping out from 6 entries with a randomized and fast-paced fee. Has LED lighting for daytime or nighttime.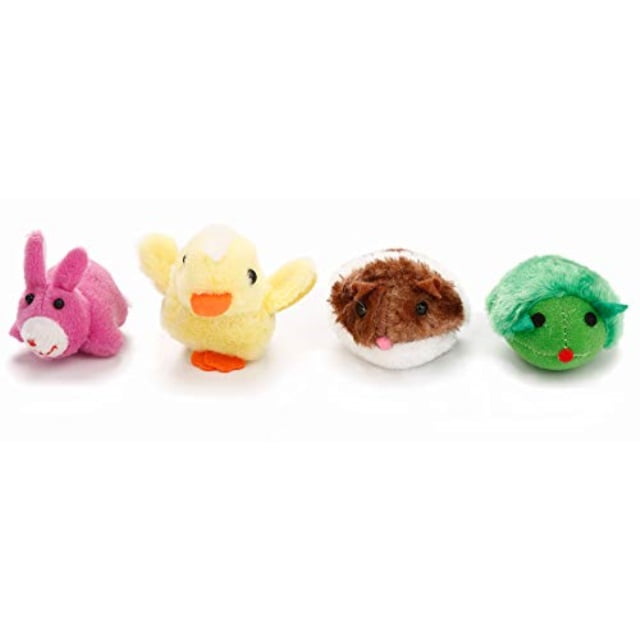 Interactive cat plush moving animals' toys. For a cat, these toys are very attractive to chase and play with, which can help your them exercise and prevent obesity, especially if your pet is lazy. It can also improve their feelings and pass the boring time.
TREATS
This irresistible cat treat has a unique pocket shape that is crunchy on the outside and scrumptiously soft and creamy on the inside. 100% nutritionally complete and balanced for adult cat maintenance. This tasty cat treats come in a unique stay-fresh pack with a closable lid that keeps your best friend's treats fresh.
PHEROMONES
Pheromones help keep cats calm and feel that their scent is all around the house. This prevents them from feeling the need to run everything and put their scent on things.
It mimics cat pheromones, helps calm the cat and reduces urine marking and unwanted scratching.